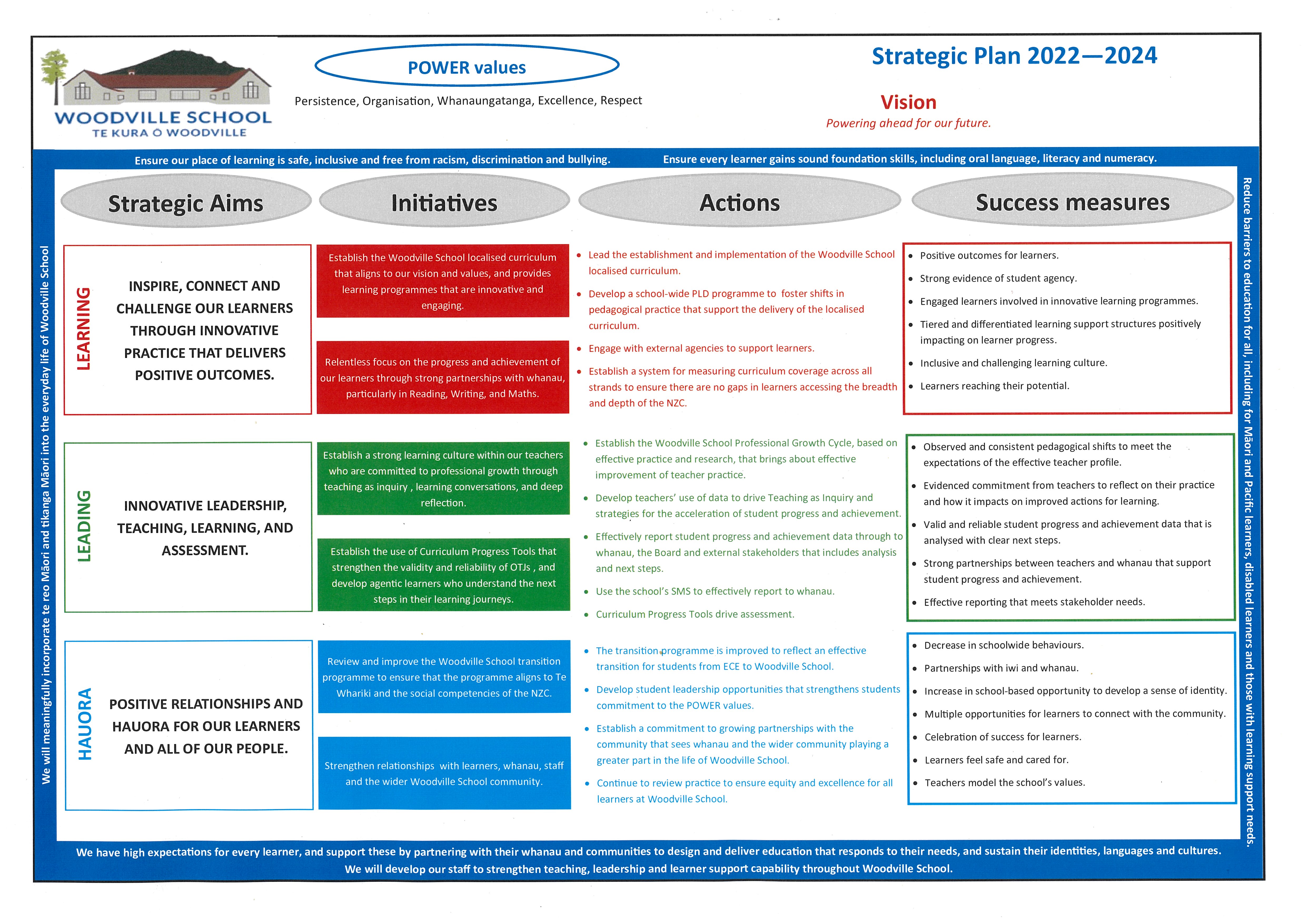 WOODVILLE SCHOOL BOARD OF TRUSTEES The current school board is made up of the following members:
Presiding Member: Melissa Reiri
Principal: Wes Va'ai-Wells
Staff Representative: Lara Pierey
Finance and Property Officer: Andrew Bolton
Community and Cultural Liaison: Rosie Karena
School Policy Officer: Coral Smith
Health and Safety Liaison: Amy Ames-Durey
THE SCHOOL BOARD'S ROLE First and foremost, boards are accountable for student achievement. We achieve this by providing a positive and safe environment for the delivery of quality educational outcomes. We are responsible for ensuring our strategic planning focuses on improving student achievement and teaching and learning programmes, particularly for those students who are not achieving to their full potential. The school board has the overall responsibility for the school including legal obligations covering property, personnel, school finances, reporting to the Ministry and school community, and setting the school's strategic direction. School boards ensure effective delivery of the curriculum, are the employer of all staff, establish long term goals, develop and review policies, monitor performance, and support and manage the performance of the principal. The board does not involve itself in the administrative details of the day-to-day running of the school.
For 2022, the Board meet in the school meeting room on a Tuesday at 6pm in Week 2 and Week 7 of each term.
BOT & Staff POWER Values Team Contract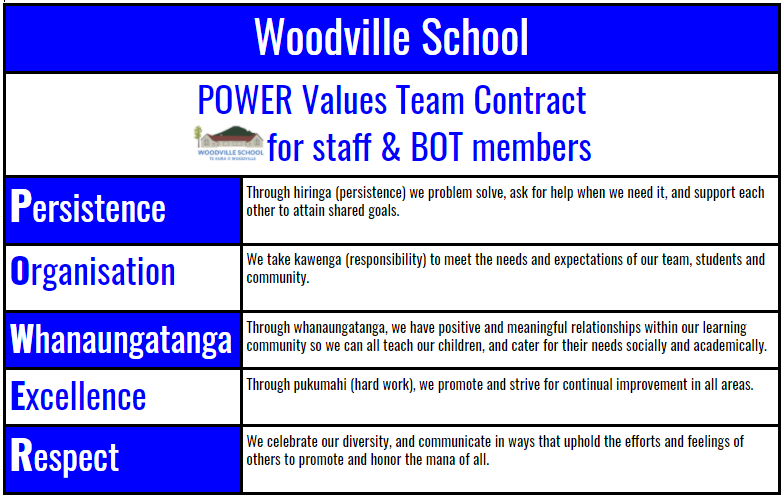 You can find our school's recent annual reports below: